Hosting an irresistible meeting or event requires unique, exclusive elements. You may have specific goals to achieve at, say, a conference or team building retreat - but that doesn't mean you can skimp on the sizzle.
One surefire strategy to boost participation: Book celebrity talent.
Procuring talent allows you to provide customers and clients with a 100% unique experience money can't buy. It's also an easy selling point to include in your promotional materials. In today's post, learn 9 ways booking the right talent can transform your event into a truly unforgettable experience.
1. Program Appearances.
Athletes, musicians, actors, entertainers and more are available for appearances at corporate events. Having a celebrity booked helps drive your agenda, adds instant "WOW" factor, and facilitates exciting marketing campaigns.
2. Speaking Engagements.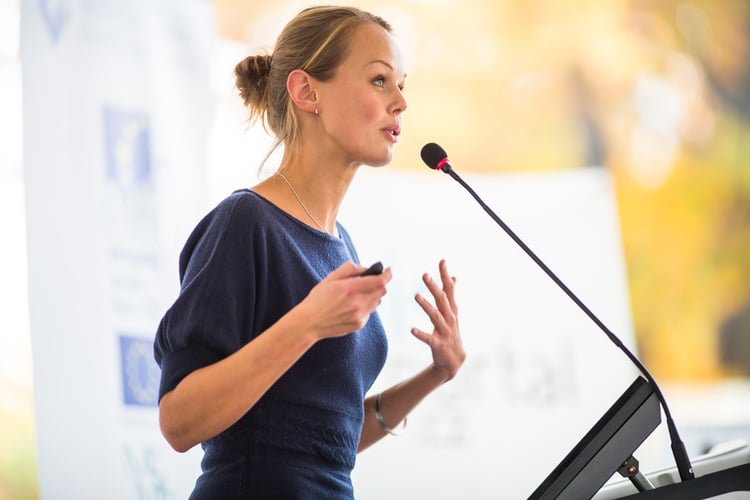 Want to "wow" and inspire guests in one sitting? For virtually every type of event - annual convention, industry networking night, team building program, incentive trip, management retreat and more - there is a speaker to complement the unique challenges and goals of your event.
The speaker should be able to describe stories and anecdotes in an engaging way, then draw broader conclusions about the way listeners can improve to reach higher goals.
Winspire can help recruit sought-out speakers to give their story, share their inspiration, and help motivate the crowd - while you take all the credit. For more on booking speakers, see "How to Book an Unforgettable Event Speaker (like this Navy SEAL)".
3. Autograph Signings.
Have entertainers and speakers available to sign their works and merchandise.
If possible, we don't recommend holing the talent behind a desk to sign books the entire time. See if there's a way to incorporate an interactive element into the signing, like taking photographs. The chance to actually mingle with a respected figure, however briefly, is not only more attractive but will have a bigger and longer-lasting impression on your guests.
On that note...
4. Celebrity Meet & Greet.
Event attendees and VIPs can rub elbows with stars on the red carpet, go out for dinner and drinks with cast members after a Broadway show, meet athletes on the field and in the locker room, and more. When possible, provide your talent the opportunity to be in their own element, which keeps the mood fun and informal.
5. Corporate Retreats.
Inspire and challenge employees of all levels with an unforgettable celebrity appearance or motivational speaker at your corporate retreat. If the goal is team-building, look for someone who can share stories of teamwork and cooperation helping to catapult their brand, win the championship, or save lives.
Other good options include athletes, law enforcement officers, business owners and more. The possibilities are endless, and the right fit depends on your type of event, size and budget.
6. Fantasy Camps.
These are opportunities for your VIPs to live out their dreams: play Michael Jordan in one-on-one hoops, skate with the Red Wings, tee off with Graeme McDowell and rock out with Counting Crows.
In honor of late rock legend Tom Petty, here's his memorable cameo on The Simpsons back in 2002, leading a songwriting workshop at a rock and roll fantasy camp.
7. Private Concerts.
Few experiences are as exclusive as a private concert. This is the perfect way to end a conference with a bang and makes any event an easier sell.
Turn a private concert into your own intimate environment. We'll get you backstage in the greenroom like a VIP, making this a once-in-a-lifetime Experience your clients and employees won't soon forget.
8. Trade Shows.
Celebrity talent is an easy way to create buzz and pump up attendance at your trade show. Depending on the specifity of the event, activists, experts, political figures, industry icons and more can give your trade show a new level of depth.
9. Community Outreach.
Looking to give back to the community or raise funds and awareness for a good cause? Booking a musician or hometown athlete can supercharge results.

We hope this list has given you a better idea of just a few ways athletes, celebrities, musicians, comedians and other performers can make events truly irresistible.
This just the first of a 3-part series all about leveraging talent for your event. In the coming weeks, we'll look at how to find the right talent for your event; tips for booking; how to choose between different entertainers; and even how to throw a private concert - so stay tuned!
For help brainstorming and booking talent for your event, Winspire can help. We handle consultation, brainstorming, talent procurement, fee negotation, contracts, travel and arrival logistics and more. Click below or leave a comment to get started.