From his earliest days, U.S. Navy SEAL George P. dreamed of enlisting in the Navy. The pursuit of this goal would take him to Iraq, Afghanistan, the Philippines and 16 more countries, four continents, seven deployments and a steady rise in ranks as a Team Leader, Platoon Commander, Troop Commander, Task Unit Commander and more over 19 years in Naval Special Warfare. As an operations officer in SEAL training, he was responsible for training and mentoring countless SEAL candidate officers with decades of experience and leadership. In June 2016, George retired after two decades of service to our country.
Think a retired Navy SEAL has wisdom worth sharing at your next management retreat or corporate event?
Whether you need a keynote speaker, motivational speakers and panelists, or a more casual meet-and-greet with an athlete or celebrity, read on for proven tips to choose the perfect speaker for your event.
What a Speaker Can Offer Your Event
Whether you're hosting an annual convention, industry networking night, team building program, incentive trip for top performers, management retreat and more - chances are your event could benefit from the right speaker.
For every type of corporate gathering, there is a speaker to complement the unique challenges and goals of your event. Here's just a few ideas for your consideration.
Convention

:

Keynote Speaker

with Wide Appeal

The demographics of attendees at larger events, like conventions and expos, can be very broad. You'll have attendees from all levels of their companies; different experience levels, age groups, geographic locations, seminar interests, and everyone in between.

Additionally, the keynote speaker is a major draw of your event. The nature of the speaker can greatly influence both attendance and event sponsorships. Thus the person you choose must be inherently interesting and someone you or a corporate sponsor would be proud to introduce.

How can you find a keynote speaker that appeals to such a diverse crowd?
Find Your Fit
You'll need a person from whom virtually anyone can glean nuggets of wisdom to apply to their own lives. The speaker must be able to use their specific stories and experiences to draw broad conclusions about the way people can act, think and improve to reach higher goals. They should also be able to demonstrate a challenge they faced, and how certain character traits allowed them to overcome that challenge.
It's important to note a motivational speaker need not be from your industry. Instead, focus on finding an intriguing speaker who can take specific examples from their own lives to illustrate broader concepts applicable to your business. Indeed, an outsider's view can be a more compelling presentation.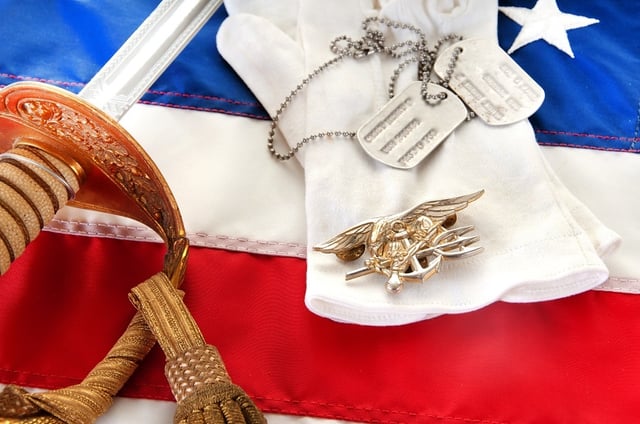 The speaker we described at the beginning of this post, George, is a retired Navy Seal who now lends his expertise to motivational speaking - not to mention writing novels, holding firearm safety training, serving veteran nonprofit organizations and much more.
At a recent event, George shared tenets of leadership he had passed on to future Navy SEALs, including trust, teamwork, mentorship, and a shared sense of purpose. He was able to successfully apply these principles to the corporate world, along with a vivid retelling of some truly unforgettable stories from the battlefield, and ultimately made a big impact on all who attended.
In summary, look for an aspirational figure: someone that virtually everyone can strive to emulate.
Team Building Retreat

:

Motivational Speakers

and Panelists

You can find recordings of countless motivational speeches given at commencements, TED Talks, podcasts and more. But seeing a powerful speaker in person will leave an impression that lasts years, long after the specific stories and slides have faded from memory.

The same principles for selection as noted above apply to smaller events (like a management or team building retreat), with a few additional criteria.
Find Your Fit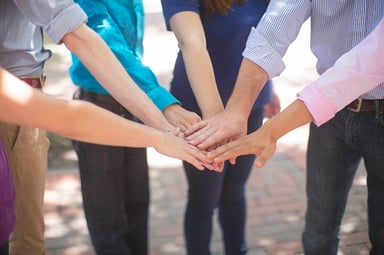 If the goal is team-building, look for someone who can share stories of teamwork and cooperation helping to catapult their brand, win the championship, or save lives.
The nature of military service, for example, involves teamwork and sacrifice, so a current or former member of the armed forces like George is a natural fit for a team building or executive retreat. Who is more credible to speak on the concept of working together to achieve a goal than someone who relies on his or her compatriots so heavily, day-to-day?
Other good options include athletes, law enforcement officers, business owners and more. The possibilities are endless, and the right fit depends on your type of event, size and budget.
If your event is on the small size, consider asking a speaker if they have a hands-on element, like a workshop or demonstration. Working together to solve a problem can help cement the lessons learned from an inspiring message.
Speakers are a time-tested way to motivate employees to push beyond their comfort zone, giving your company a subtle competitive edge that pays dividends for years to come.
Incentive Trip
:

Informal Meet-and-Greet

Appearance
The last type of event we will look at today is incentive travel. You're responsible for entertaining plenty of big clients, top employees and other VIPs. They can benefit from hearing from a speaker, but you still want to allow everyone to enjoy themselves and unwind after a long day.
Keep things casual while still adding value to the trip, by focusing on a celebrity appearance rather than a presentation.
Find Your Fit
To choose the best fit for your event, look for ways to upgrade the incentive with a special guest. This person may or may not give a big speech at all, but is someone who fits the event and can interact comfortably with your VIPs.
As much as possible, provide the opportunity for this person to be in their own element. This is akin to giving them "home turf" advantage and keeps the mood light and informal.
One example: We recently featured the partnership between professional golfer Troy Merritt and sponsor World Fuel Service. Attendees were so impressed with Troy's down-to-earth nature, the WFS ended up becoming a sponsor, and the meeting a memorable highlight of an already high-caliber experience.
Other notable examples we've helped facilitate:
Pro golfer Gary Player mimicked the swings of his peers and current golfers.
Renowned pitcher Roger Clemens pitched batting practice to attendees in a state-of-the-art practice facility.

Pro golfer

Fuzzy Zoeller hosted a happy hour function where he could serve and discuss his own brand of vodka.
We don't recommend holing your meet-and-greeter behind a desk to sign books. The chance to actually mingle with a respected celebrity or athlete, however briefly, is not only more attractive but will have a bigger and longer-lasting impression on your VIPs.
Consider the nature and destination of your event - then select a speaker that would fit the bill.
Transform Your Culture
Think your big clients, C-suite executives or top sales teams would benefit from a speaker or appearance at your next gathering?
Just tell us a bit about your event, and Winspire Experience Agency can help you brainstorm the perfect speaker to complement your program's needs and goals. We then facilitate all the behind-the-scenes details so your organization gets all the credit, while those most important to your business walk away with a renewed sense of purpose.
To coordinate a speaker for your next event, just leave a comment below or fill out a Contact Us form here.