No matter what type of corporate event is in the works - be it a conference, trade show, executive retreat, networking event and more - the venue is paramount to success.
The most common rented venues for corporate events include resorts, city and suburban hotels, conference centers, country clubs, restaurants and convention centers. However, the sky's the limit in terms of creativity. In fact, the best venue for your meeting may be one you've never tried before or seen done, and an outside-the-box idea is a great way to freshen up a repeat event.
In today's post, learn 7 important questions to ask when vetting potential meeting spaces, plus tips to negotiate a lower price.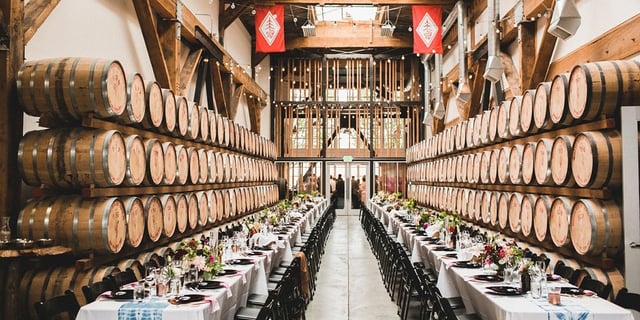 Finding the Perfect Venue
Here are 7 questions to ask when brainstorming and paring down a list of potential venues for any corporate event or meeting.
1. Does the size match need?
The venue space needs to be big enough to hold all your estimated attendees, but you also want to avoid exceeding the need. If the space is too large, it will feel empty and be difficult to fill with decor and rented furniture.
As discussed previously on the blog, doing a site visit will give you a good sense of the spatial dynamics at each venue.
2. What's the ballpark price listed online?
To ensure this is a win-win for you and the vendor, do as much of your homework as possible before obtaining a quote. This information isn't always readily available, but knowledge is indeed leveraging power. Having an estimate sets expectations, plus saves time if an option is well below your standards or above your budget.
Keep in mind if the perfect venue initially seems on the high-end of your budget, you can negotiate certain factors (see below) to move a quote into your price range.
3. Do they offer onsite logistical management?
Corporate meetings have a thousand and one moving parts. Onsite logistical management offers peace of mind and timely solutions when problems and questions arise.
4. Is the area safe and convenient?
A downtown or central location may offer the "WOW" factor and convenience as attendees travel to and from entertainment and activities. Venues outside the city center, however, may be more affordable, spacious, and navigable for large groups. Determine what's most important to your target audience and the goals of your meeting.
5. What are competitors offering for similar properties?
You will get the best return on your investment by shopping around. Look at multiple venues in the same location and price range, then leverage competitor pricing during negotiations.
6. What's
not

included?

Some venues come equipped with all you need. For others, you may need to rent a whole lot of basics to host the event: think glassware, linens, chairs, professional sound systems, a dance floor and more. Since additional rental and labor costs quickly add up, factor these into your budget early on.
7. Do we need special permits?
Every location and city municipality has different permitting rules and regulations. It's important to be aware of permits needed to host your event, especially if you plan to put up temporary structures.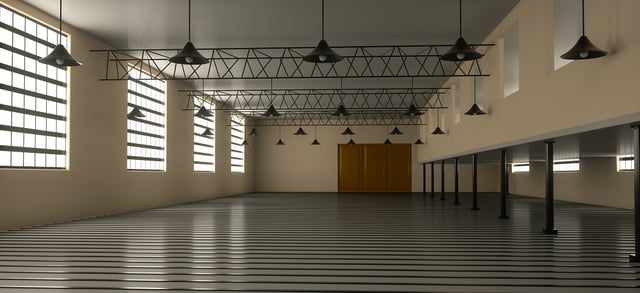 Your Negotiation Checklist
So you've found a few potential venues, gotten quotes, and... the perfect one is over budget. What now?
Before throwing in the towel, keep in mind there are plenty of areas where you can compromise to lower the price. A few examples:
The date
Bundled expenses (like catering)
WiFi
Early access to the event site
Discounts on advertised rates
Flexibility on payment terms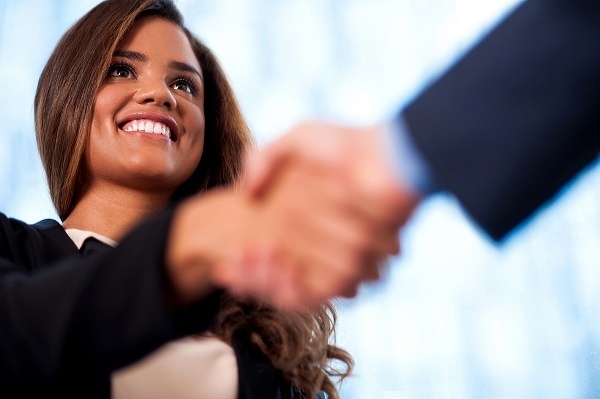 Let Winspire Do the Negotiating
The success of meetings is typically evaluated by ROI, or return on the investment of your meeting. Whether you're looking to generate revenue, grow awareness or capture new leads, you want to get the most out of your meeting as possible.
One easy way to boost your ROI: Let Winspire do the negotiating. With over 10 years' experience planning meetings, we have negotiated attractive rates for thousands of organizations.
Additionally, choose the perfect venue with a Winspire-led site visit. Site inspections add even more value to working with a full-service meeting planning provider like Winspire. We help you make the most of a preliminary inspection by planning the entire itinerary from end to end: hotels, transportation, activities, meals and more. We introduce you to vendors and negotiate rates, always keeping your needs top of mind.
To take your corporate event to the next level, leave a comment or click below.