When it comes to planning the perfect meeting, what's the most important step? Booking the entertainment? Recruiting corporate sponsors? Creating a finely tuned agenda?
The foundation of any event is the setting, and there is no substitute for scouting out potential locations in person. Yet all too often, event planners are asked to justify the expense of a site visit or site inspection.
In today's post, learn 8 reasons site visits are critical to your event's success, plus tips to get the most out of your visit.
Benefit #1:

Understand the spatial dynamics of the location.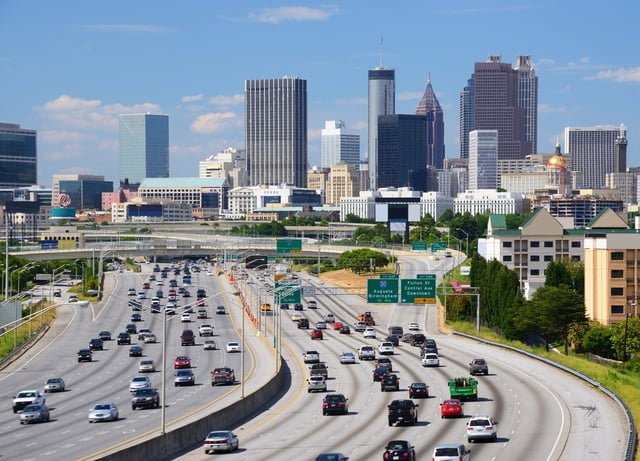 Ever tried navigating a new city with your GPS...only to discover a road is missing, has been closed, or turned into an apartment complex? Just as you can't rely on technology to always be 100% up-to-date, photos and a map can't give a current, accurate sense of a location's spatial dynamics.
Melissa Davie, Director of Event and Operations at Winspire, explains a recent experience she had with event planners that did not conduct a preliminary site visit...
"We were helping a client plan a conference. They put together the program, signed off on everything, and we were ready to roll. Unfortunately, once we got there, the drive was significantly longer than expected. The special dinner they were so excited about ended up being a half hour away. It ate up a lot of the time they had for the actual experience," Davie says.
"A misunderstanding of the location led to unhappy guests and unhappy clients."
You don't want to rely on third-party information while planning a meeting, only to have your idea of the venue end up being different from reality.
"Had the client gone on a trip out to the site and experienced the dinner, they would have said, 'This is not for us. Our executives will not like this at all - let's find something else'," Davie adds.
Expert Tip
On a site visit, check the distance and travel times between all essential locations, during peak (rush hour) and non-peak times. Important sites include:
Airport
Restaurants and meal locations
Venue / hotel
Guest rooms
Meeting space
Scheduled and suggested activities
Benefit #2:

Discover new opportunities.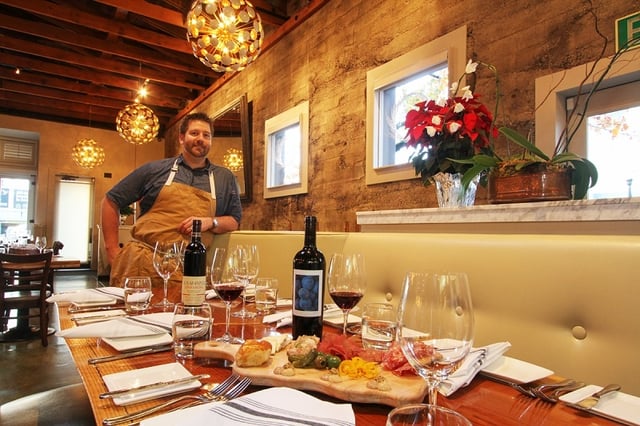 Not only do site visits prevent logistical problems, they also open up new opportunities.
When planning your meeting, you can (and should) do plenty of remote research. You'll most likely look up activities online, call the hotel concierge for recommendations, check Yelp and more.
But when you're sitting in the hotel bar, next to someone who has lived in the area for 20 years, and they talk about an amazing restaurant down the street... well, those unexpected details can end up being the most memorable part of the meeting.
The best options for your group, don't always come up in an online search. If an opportunity comes up while you're on a site visit, you're still free to make changes to your itinerary to the site visit and say, okay, let's check out this place because a local was raving about it.
Expert Tip
Keep your eyes and ears peeled for opportunities to improve your meeting, especially with points of local interest that can't be enjoyed anywhere else in the world.
Benefit #3:

Know what guests can expect.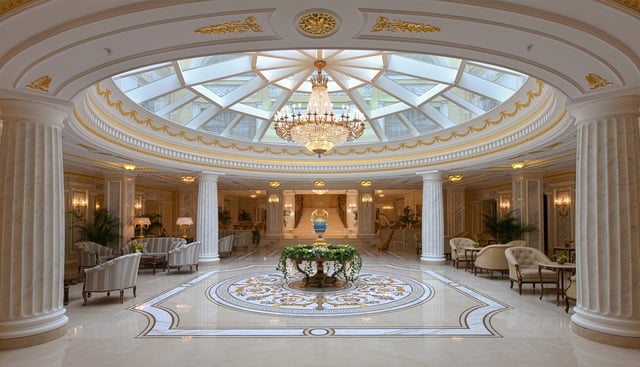 What are clients going to see when they first arrive at the hotel? What are the rooms like? What's the temperature, both indoors and outdoors, going to be like? How's the food?
As a meeting planner, you want to know what your guests will be experiencing during your event, from start to finish.
"During the last site visit I helped conduct, we were in Napa Valley planning high-end client meetings," Davie says. "We went to look at a 5-star property that looked gorgeous online. However, once we got there, we realized the room set-up was a bit odd. The resort was hard to navigate in dark, and the meeting space was in some kind of cave outdoors... All that to say, the pics online made it look great, but in person, it was not up to the standards we had in mind."
Fact is, hotel properties are known to photograph very well. What you see on the site or in brochures may be significantly more polished than what it looks like in real life. Had the event planner just booked the property sight unseen, it would have fallen well short of what guests would likely be expecting. Thankfully, the site visit was conducted well before moving futher with plans.
"Since we were already in the area, we made appointments with other nearby properties," adds Davie. "We will be booking with another property that has everything on their wish list."
Expert Tip
From the moment you walk in to when you leave, take note of your first impressions. Walk through as many areas your guests will visit as possible. Check different types of guest rooms.
Benefit #4:

Customize for your audience.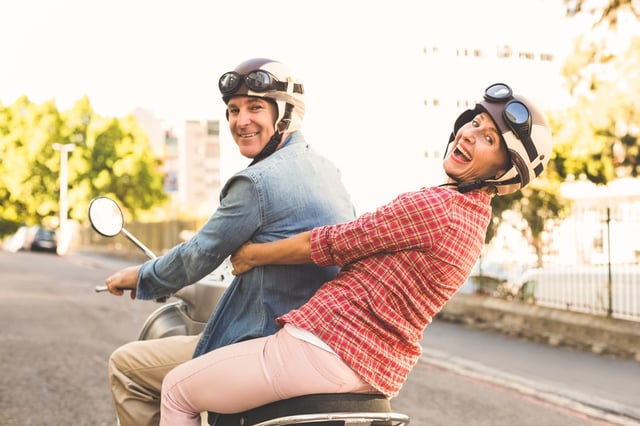 The site visit enables you to walk through and, to the best of your ability, understand what guests will experience on event day.
You know your audience best, so you want to cater every aspect of the event - from the overall vision to logistics to entertainemnt and more - around their experience and interests. For example, if your target demographic is older adults, you don't want to book a spread out resort that requires extensive walking.
Explains Davie: "During a typical site visit, we start with a hotel tour. We meet the sales manager who provides a full tour of property. We then look at different types of room in the property, the spa, the meeting space, restaurants on property and more."
Expert Tip
Put yourself in your typical guest's shoes- then make the most of a two-day site visit.
Don't just see one hotel. If there are multiple hotels within your destination and price range, stay in a different hotel each night of the visit. This gives you an actual sense of how the staff works, and the level of service they are likely to provide.
Schedule different meals at the various restaurants where you may be looking to host a dinner or reception.
Try out the activities you'll be offering or suggesting. You want to know how much time each activity takes and allot space in the program accordingly. What you estimated to be a 3-hour dinner cruise, for example, may end up only taking 1 hour.
Benefit #5:

Meet potential vendors.

Building good rapport with the vendors executing your meeting (hotel event managers, speakers, caterers and more) is important. If you have questions, last-minute changes or difficulties, a good relationship makes it easier to get help. After all, you'll have a direct line to the right contacts if - and when - questions come up.

Plus, planning a meeting requires a lot of emails to be sent back and forth. Meeting in person puts faces to names that will be whirling back and forth when the event date approaches.
Expert Tip
Meet as many key contacts as possible, and keep track of their contact information. Follow up after the site visit to thank them for their time and ask any questions you may have.
Benefit #6:

Show a high level of interest.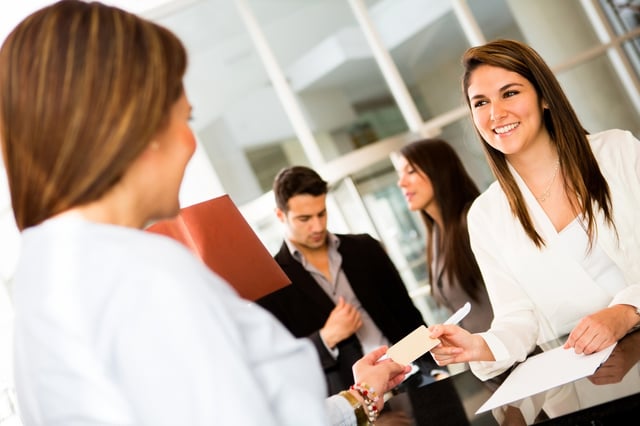 Conducting a site inspection shows you're serious about booking. After all, most vendors get hundreds of quote requests that don't end up going anywhere. They're likely thinking, 'Maybe we'll get their business, or maybe we won't.' Showing up at the door is the perfect way to get things rolling.
In addition to confirming interest, you can also establish high expectations right off the bat. Showing up in person makes it a lot easier to share your expectations, and tell companies you're expecting things to run extremely well.
Benefit #7:

Peace of mind.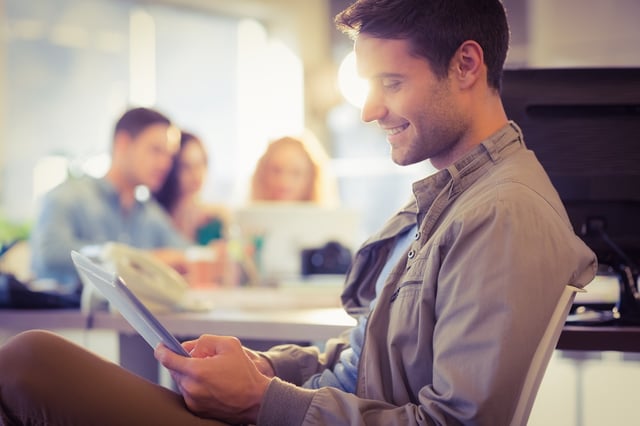 "Usually if you book with that hotel, they end up comping the room of your site visit - but this is a minimal savings compared to the overall cost of the event. The real benefit comes with peace of mind," Davie says.
You know what to expect, you've seen the quality of the venue, and you know the location will work for your event.
It's no secret that planning meetings and events is a stressful job. The less unknowns, the better... and that kind of assurance will pay off handily when all is said and done.
#8:

Get the most out of your event.

Finally, the success of meetings is typically evaluated by ROI, or return on your substantial investment. To maximize ROI, you want to get the most out of your destination as you can.

Site inspections add even more value to working with a full-service meeting planning provider like Winspire. As meeting planning professionals, we facilitate the entire site visit itinerary from start to finish.

"We check with clients on availability, then schedule the flights, book arrangements with the hotel, make all the appointments, take care of transportation, and keep everyone abreast of the schedule," Davie says. "We let vendors know about the group, how many rooms we need, how many we'll have for dinner, how many will be participating in activities like golfing or kayaking... We go with clients from one appointment to the next, introducing them to vendors, then negotiate rates."

Since the vast majority of Winspire clients elect to do a site inspection, we have years of experience making the most of preliminary visits. Click below or leave a comment to begin brainstorming your next meeting.