In the midst of tragedy across North America, last week's wildfires in Northern California hit especially close to home. Winspire has many friends and partners in picturesque wine country, and we are deeply saddened by the loss of life, health and property affecting all victims.
Despite the devastation, we are hearing amazing stories of community, compassion and resilience. People and businesses in Napa and Sonoma are helping each other and coming together in remarkable ways. It is heartbreaking and uplifting at the same time.
In an effort to support rebuilding, Winspire has made a contribution to the Sonoma County Resilience Fund and the Napa Valley Community Disaster Relief Fund.
Read on for details on how you can assist victims of the fire and support a region getting back on its feet.
Wine Country, we stand with you.
"The smoke has been so heavy here for the past 3 days it is difficult to breathe. There is limited visibility, and we have watery eyes and sore throats," shared a Winspire employee based in Northern California last week.
Tragically, upwards of 40 people lost their lives in the blaze. More than 5,700 homes and business were destroyed; schools and hospitals closed; and hundreds of thousands of residents displaced from their homes.
Here's how to help
As life begins to resume its routine and news coverage moves on, the danger to Napa and Sonoma Counties is far from over. Thousands of evacuees are just now returning to what's left of their homes and beginning to understand the extent of the damage.
#TubbsFire [update] between Calistoga & Santa Rosa (Napa & Sonoma Co) is now 36,432 acres & 82% contained. https://t.co/5OVEfaseWy pic.twitter.com/tB5frdgvka

— CAL FIRE (@CAL_FIRE) October 17, 2017
Two popular funds for immediate, mid and long-term needs are the Sonoma County Resilience Fund and the Napa Valley Community Disaster Relief Fund. These grants coordinate the efforts of nonprofits, local government agencies, churches and more for community-based, community-centered relief. Mid and long-term goals include shelter and long-term housing, economic and rental assistance, legal services, education, healthcare, and more.
Crowdfunding site GoFundMe has set up a page of verified California fire relief fundraisers. The funds will go toward reopening schools, rebuilding homes and even replacing prostheses for individuals and communities who have lost everything.
Celebrity chef Guy Fieri is a NorCal native and long-time resident of heavily-afflicted Santa Rosa. Fieri has been cooking free barbecue meals for evacuees and first responders in his hometown since the fires broke out. He is also raising funds for the local chapter of The Salvation Army, which you can contribute to here.
If you live in the area, the Redwood Empire Food Bank is accepting both financial gifts and ready-to-eat, nonperishable food donations to help feed people in evacuation shelters without kitchens. Finally, the Volunteer Center of Sonoma County has put together a list of ongoing volunteer opportunities.
When you bring your dog to @Walmart to buy emergency supplies after the #TubbsFire #SantaRosa pic.twitter.com/gwBzUatR7o

— Hillary Miller (@CricketArt67) October 12, 2017
Open for business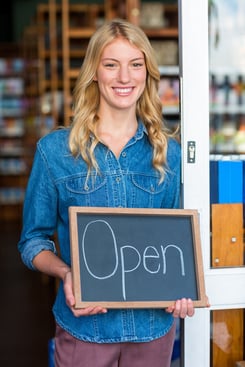 It's no secret that a trip to wine country is great for building business. The picturesque vineyards, rolling hills and world-class, exclusive wineries make Napa and Sonoma a top destination for incentive trips, executive retreats, meetings and more.
Wondering if you and your VIPs can reliably travel to Napa and Sonoma?
Fact is, now is the best time to visit! We are in close contact with area partners and vendors, and they want to make one thing clear: "Yes, We're Open!"
Most properties in the area (such as the Meritage Resort and Spa, Fairmont Sonoma Mission Inn, Westin Verasa Napa and Hyatt Regency Sonoma Wine Country) were not in evacuation areas and have remained open. Many provided discounted guestrooms and free lounge areas, meals and even spa services to people affected by the fires.
Currently, most wineries and tourist attractions have continued or resumed normal operations.
In an area that relies so heavily on tourism, your VIPs may well appreciate the opportunity to help Napa and Sonoma Counties get back on their feet, all while enjoying an unforgettable trip.
To brainstorm how you and your team can support California Wine Country, hit Contact Us or leave a comment below.
To all impacted by the wildfires - our thoughts and prayers are with you.
Know of additional ways people can help? Let us know in the comments below.