Upsets, aces and age-defying comebacks — The Championships, Wimbledon has been making headlines for 140 years.
To create a successful travel experience for your top performers and big clients, choosing an irresistible destination is essential. Few items fit the bill quite like bucket-list Wimbledon.
Read on to learn more about the history of the most prestigious championship in tennis, plus the easiest way to get your VIPs the best seats in the house.
A U.K. Tradition Since 1877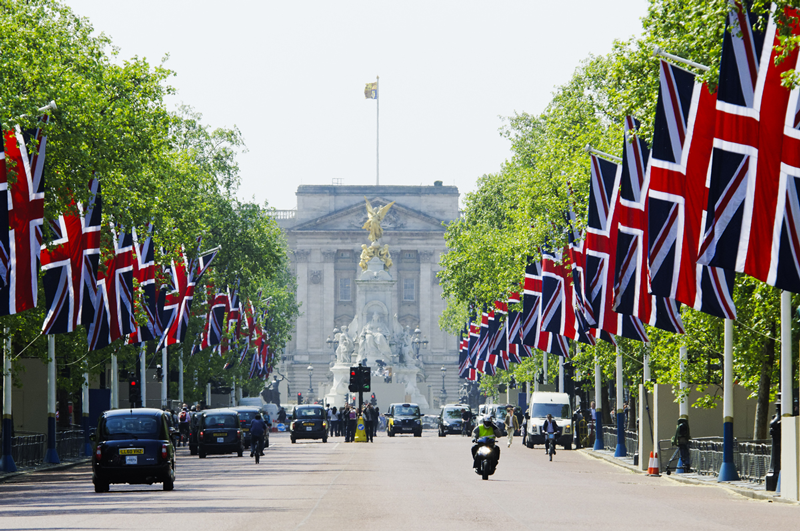 Just a year or so after the modern game of tennis was devised, the inaugural Lawn Tennis Championship was held at the All England Croquet and Lawn Tennis Club in Wimbledon, London in 1877.
Today this spectacular event, known simply as Wimbledon, is the oldest tennis tournament in the world. It's the only Grand Slam still played on grass and features two weeks of nail-biting Gentlemen and Ladies' Singles and Doubles games in its main events, plus junior events, invitations and wheelchair singles and doubles.
Along with over a century of history comes unmatched prestige.
To maintain its billing as the world's premier tennis tournament, the club has installed extra grass courts, parks, a broadcast center, extensive facilities, a tennis museum, retractable roof and more. As a result, nearly half a million people flock to the storied grounds each year.
Wimbledon traditions include a strict all-white dress code for competitors and Royal patronage; the absence of sponsor advertising around the courts; and the fan-favorite snack, strawberries and cream. (Each year, more than 7,000 liters of fresh cream top 150,000 servings of English strawberries!)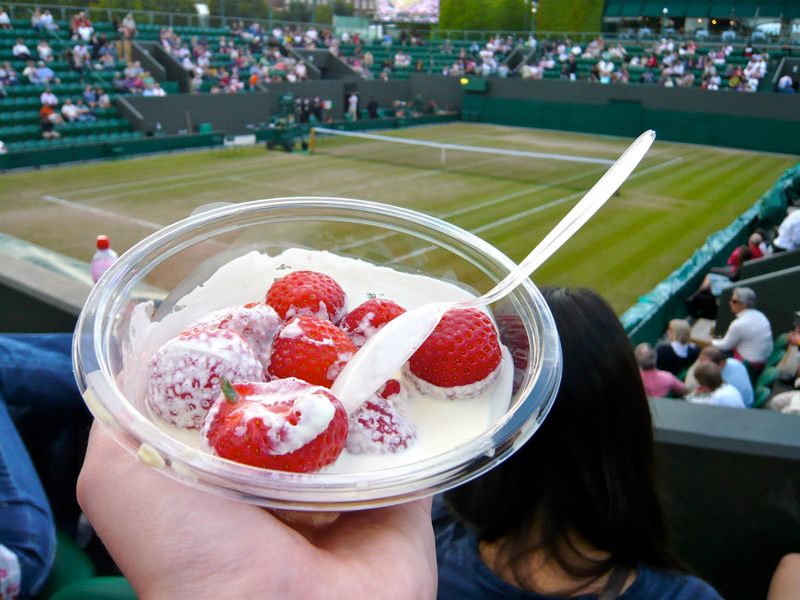 History in the Making
All eyes are on London, because history is made at Wimbledon every year.
Consider Roger Federer, seven-time Wimbledon champion and unwavering title contender. On Wednesday the Swiss icon made just nine unforced errors in an aggressive quarterfinals rematch against Milos Raonic, the Canadian star that bumped him out of the tournament last year.
Or Sam Querrey, the first American to reach a Gentlemen's Semifinal of any Grand Slam tournament since Andy Roddick in 2009. He upset top-seeded Novak Djokovic from Serbia last year, and this year pulled off the feat again, nixing top-seeded U.K. native Andy Murray in five grueling sets.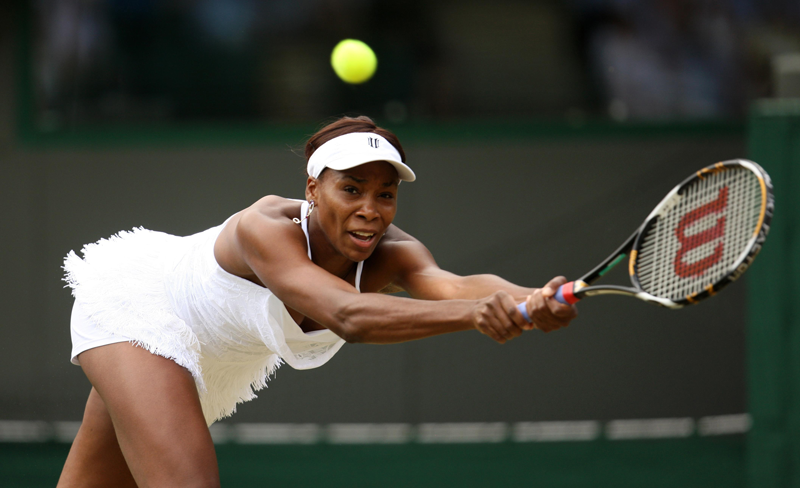 Finally, no Wimbledon story is complete without mention of five-time champion Venus Williams, who today won her 20th semifinal match and sealed a trip to the finals. In 2008, she clocked the fastest serve of all time for women at 129 mph. She's also known for being the lowest seed (23rd) to win it all.
When asked about her longevity, Williams recently noted, "I feel quite capable, to be honest, and powerful. So whatever age that is, as long as I feel like that, then I know I can contend for titles every time."
It's these narratives of endurance, heartbreak and joy that make Wimbledon a timeless experience.
Send Your VIPs to Wimbledon
Watching the games on television and reading recaps of hard-fought matches in the news is one thing.
Being part of nearly 40,000 boisterous onlookers, hearing the ball richochet from racket to racket, noshing on sweet strawberries and fresh cream at the All England Club... that's something else entirely.
Think a trip to Wimbledon would interest your top-performers, big clients and more?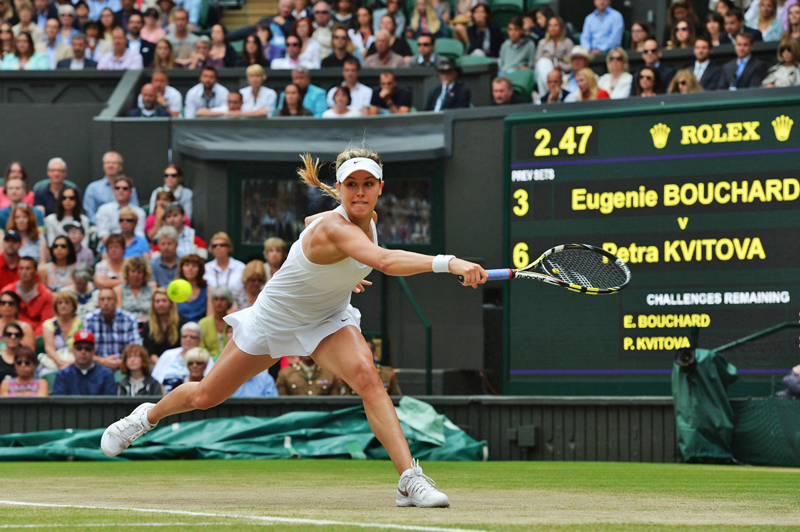 The next tournament takes place July 2 - 15, 2018. Fans from around the world camp overnight trying to get tickets—but Winspire Experience Agency ensures your VIPs enjoy the view from Centre Court Debenture seats. The Centre Court is where the biggest matches are played, and debenture tickets are the best tickets available within the Centre Court stadium. (They're at the same level as the royal box...you know, where David Beckham and Anna Wintour watch Wimbledon!)
Other options to round out your incentive trip include access to the Debenture Holders Lounge, with top-notch onsite hospitality; the Wimbledon Lawn Tennis Museum; exclusive reservations to a courtside restaurant frequented by players and celebrities alike; five-star hotel lodging; champagne afternoon tea and more.
Your organization gets all the credit, and those most important to your business walk away with memories to last a lifetime. To find out more, leave a comment or click below to Contact Us.