Today marks the first date of televised play for the 99th annual PGA Championship. This year, all eyes will be on Charlotte, North Carolina as the tournament is underway in picturesque Quail Hollow Club.
More than 200,000 spectators, golf enthusiasts, players and fans are expected to flock to Quail Hollow to experience one of golf's most prestigious events.
Think your top performers, big clients and other VIPs would like to see the action in person? Read on for tips to create an unforgettable incentive trip in 2018 for the once-in-a-lifetime centennial PGA Championship.
The Strongest Field in Golf
The last of four annual PGA majors, the PGA Championship features arguably the strongest field in golf. Qualifying is extremely restrictive to fill 156 spots among the best golfers on the planet. Players compete to win their portion of a $10 million purse and (a replica of) the coveted Wanamaker Trophy, named after wealthy department store magnate Rodman Wanamaker, thus securing their place in golf history.
Besides these prizes, winning the PGA comes with career-changing privileges. PGA champions are automatically invited to play in the other three majors and The Players Championship, plus receive membership on the PGA and European tours, for the next five years.
For more on the illustrious history of the tournament, check out this compilation of the 5 most dramatic shots in PGA Championship history, starting with Gary Player's infamous 1972 9-iron over a cluster of trees, for which he had to stand on a chair to even get a look at the green.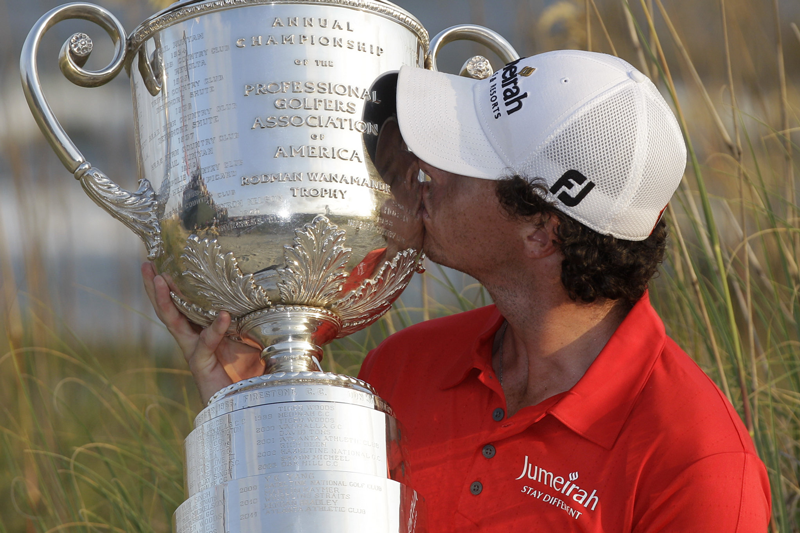 Making Headlines in 2017
If you haven't been in person, it's hard to explain in words the scope of production that goes into putting on any golf major, much less the PGA Championship.
For one, first-time host Quail Hollow Club is known as one of the finest courses in the southeastern United States. The course was originally designed by famed golf course architect George Cobb in 1961 to capture the beauty and challenges of the regional terrain.
The tournament is also known for its super-sized pop-up merchandise tents. At nearly 45,000 square feet, the PGA Championship has erected a football-field-sized shop in which thousands of fans will scramble for hats, golf shirts, pin flags and more - anything to commemorate their time at the 99th PGA Championship. One special keepsake: a polyester golf towel made by local manufacturer Devant Sports Towels, hand-packed by a 79-year-old employee known as "Grandma."
The Championship has drawn significant attention from celebrities and athletes from all around the world. Warriors star and golf enthusiast Andre Iguodala, for example, will be featured as an on-camera and social media contributor throughout the tournament. Meanwhile, Westgate Las Vegas SuperBook reports British Open winner Jordan Spieth and Northern Irish pro golfer Rory McIlroy as co-favorites to win it all this week.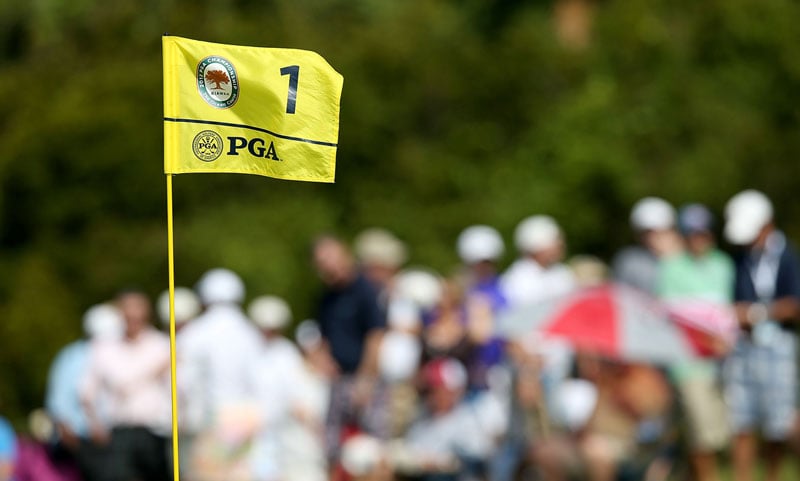 Don't Miss 2018's Once-in-a-Lifetime Milestone
Next year's tournament is all set for August 6-12, 2018, at Bellerive Country Club in St. Louis, Mo. A sell-out crowd is already expected, as growing demand for tickets plus the excitement surrounding the 100th PGA Championship combine for an estimated economic impact of $100 million.
"We're only 14 months away from one of the biggest and most important celebrations in major championship golf, the 100th playing of the PGA Championship, and it's happening right here in St. Louis," said 2018 Championship Chairman Mike DeCola. "It will undoubtedly be one of the biggest sporting events St. Louis has ever seen."
You can sit and watch the telecast, or you can participate in the centennial celebration in person in St. Louis.
Which do you think would leave a greater impression on your top clients, employees and those most important to your business?
Winspire can help turn the PGA Championship into an irresistible incentive for your VIPs. Options include deluxe onsite hospitality (such as daily access to The Wanamaker Club, a prestigious pavilion that's the place to be for ticket holders), 5-star lodging accommodations and private transportation to and from the course.
Set up exclusive meet and greets with golf icons, access to the nicest golf course in metropolitan St. Louis, and lessons from a pro golfer. We arrange all the details in the background, while your organization takes all the credit.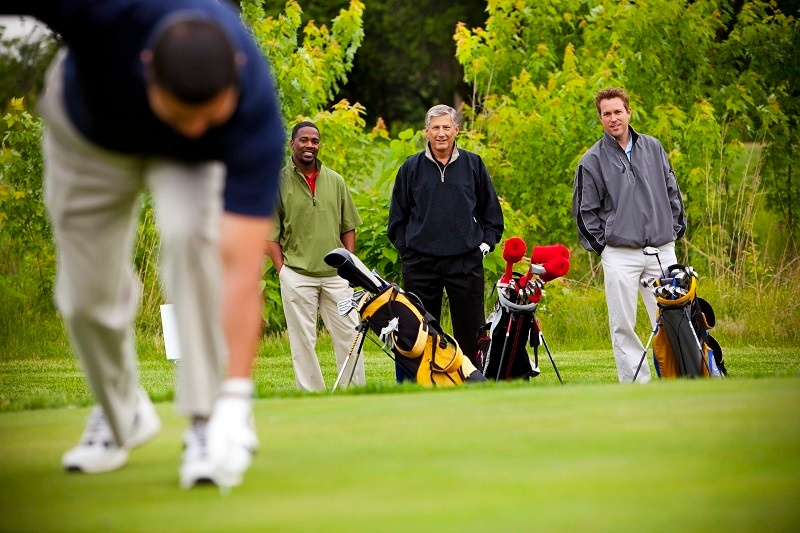 Next August, allow your VIPs to "stay, play and watch" golf like a true PGA Champion. For more information, leave a comment or click below to contact us.