Booking celebrity talent transforms any event into a 100 percent unique experience. The "wow" factor is an easy selling point for your promotional materials and surefire strategy to maximize attendance.
Two of the most popular types of talent being procured for corporate meetings and incentives today: musicians and comedians.
Today we're sharing top considerations when choosing between a private concert or comedy show, plus tips to find the right performer for your audience and goals.
Option 1: Comedian
A comedy show is the perfect way to leave all guests in a happy mood. Here are a few questions to decide if a comedian can improve your event, and if so, how to find the best fit.
1. Do you want to limit production costs? Comedians don't require as much equipment or staffing to sound great.
2. Who's in the audience? If your audience is unfamiliar with American sports figures, the comedic stylings of sports impersonator and comedian Frank Caliendo, for example, may not connect.
3. What are the political leanings or subject matter of jokes? Political comedians like Bill Maher are polarizing. Does the audience agree with the comedian's views? If not, can they laugh at themselves?
4. How dirty is the comedy? The material should be funny and topical but not R-rated offensive. Some may end up walking out.
5. Will they acknowledge the crowd? Is interaction a priority for your goals? Comedians are much more likely to acknowledge the crowd than a musician. Jay Leno, for example, will include two to three jokes about the client and industry at private events.
6. Can the comedian make everyone from 25 to 60 years old laugh? In this way, comedians have an edge on almost all musical artists. It's very difficult to find a musical performer that appeals to all age groups.
Option 2: Private Concert
Few incentives and activities are as exciting as a private concert. Kick off festivities or close them out with a bang by hiring incredible musical talent. Choose from up-and-coming talent, premiere talent, and A-list celebrities. An interactive cocktail hour, dinner or Q&A session with the performer can also be arranged.
1. How much 'wow' factor are you looking for? Private concerts bring this in spades, though well-known comedians can have the same effect.
2. Who is in your demographic? Consider who is in your audience. That said, most artists are not universally known or appreciated. No matter who you choose, you may lose 25% of the group (think millennials at a Foreigner concert).
3. Who does the audience want to see? Similar to point two, just remember that many planning committees have a preferred artist. The audience interest is still top priority.
4. What is the budget? Performers typically have a set booking fee. If you're throwing a private concert for 200 guests on a $50,000 budget, that can get you Phillip Phillips, Daughtry, Jackson Browne, a Goo Goo Dolls acoustic set - not Bruno Mars.
5. Does the performer do meet-and-greets? Is that a priority? Meet and greets are typically reserved for 30 or so VIPs.
Tip for multi-day events:

TRY both!
If you're having a multi-day event, you might choose comedians as the night's entertainment for the first night and end with the private concert, which carries the bigger "WOW" factor.
How Winspire Can Help
Our job is to educate clients as much as possible about the entertainment before making a decision. We handle consultation, brainstorming, talent procurement, fee negotiation, contracts, travel and arrival logistics and more. We recruit the most sought-out speakers to give their story, share their inspiration, and help motivate the crowd, while you take all the credit. We also specialize in throwing private concerts, turning a musical experience into your own intimate environment.
We'll get you backstage in the greenroom like a VIP, making this a once-in-a-lifetime Experience your clients and employees won't soon forget.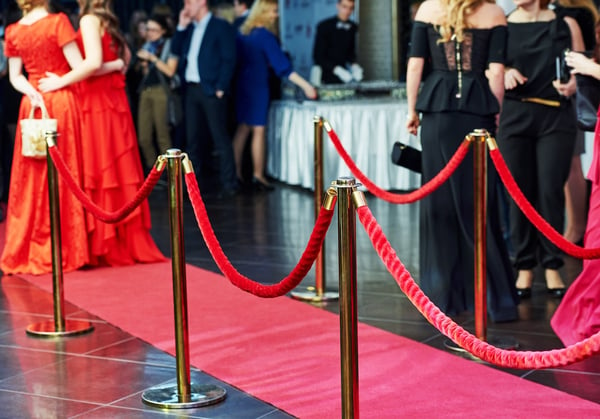 We hope this post was helpful in brainstorming the types of talent you can procure for your event. For many more tips, download our brand-new eBook all about meeting planning.
Learn best practices and fresh ideas for choosing a destination with plenty of "WOW" factor, planning exciting activities, booking celebrity talent and plenty more, to take your events to the next level.