We know many of you readers are tasked with raising morale and retaining top-notch team members through unique employee incentive programs. Along with competitive compensation, benefits, bonuses and more, the right incentive can sweeten the pot for those able to take your company to the next level.
What is the right motivator for your team?
An effective incentive must be valuable - but the true value is so much more than a dollar amount.
In today's post, learn 3 strategies to design an incentive program that combines unique experiences with the "Fear of Missing Out" - a social phenomenon known as FoMO - to motivate your top employees and build your business.
1. Experiences bring greater satisfaction.
Let's say you are deciding between two options for a quarterly sales incentive.
On one hand, you could hand a $500 check to your top sales rep at the end of the quarter. Another option: Offer two lower level tickets to see a sold-out show like U2, worth $300.
Which do you think will be a greater motivation?
Study after study shows people are increasingly happier and more satisfied spending our money on experiences rather than "more stuff." That $500 check may help finance new furniture or a remodeled bedroom, but the pleasure from a purchase typically evaporates within days.
When it comes down to it, the promise of lifelong memories - like seeing a favorite band with friends - can provide more motivation than an objective dollar value.
Best o all, the lasting memories will leave employees satisfied with the prize for their hard work, and more enthusiastic to meet future objectives, long after the concert ends.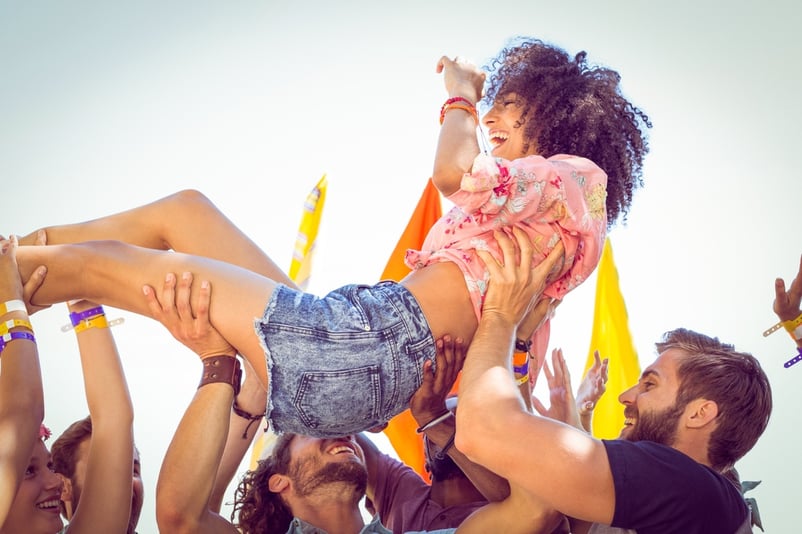 2. Harness the power of FOMO.
Another key to a successful incentive program is visibility.
Today social media is not just for millennials. People of all ages head online to share day-to-day excursions and extravagant vacations alike, with Baby Boomers among the most likely to log in to Facebook daily, reveals recent research from marketing firm DMN3.
The power driving all the posting? FoMO: the Fear of Missing Out.
Social psychologists in the journal Computers in Human Behavior define FoMO as "the pervasive apprehension that others might be having rewarding experiences from which one is absent." In other words, now that we're able to see what is going on in one another's lives on an unprecedented level - we're more prone to a fear of regret, or being left out of satisfying events.
People typically don't upload pics or share updates of their bonus check, but they will brag about the concert they attended or popular destinations to which they travel.
For better or worse, FoMO is a powerful force. Offering a valuable incentive that's worth showcasing on social media, might just be what your team needs to stay motivated and energized. Plus, it would give them an awesome memory to bring back to the water cooler.
3. Reward big milestones with an exclusive or bucket-list incentive.
The concept of FoMO is especially prominent with incentives that people can't just go and buy on their own.
Imagine offering a trip to the Kentucky Derby, for example, as an end-of-year incentive for top sales teams. Exclusive sporting event, electric atmosphere, and world-class hospitality aside...think a trip to Churchill Downs would make the cut for your employees' social media feeds? You bet!
No one wants to miss out and see just a glimpse from Instagram. The ripple effect of such a trip - through memories, word-of-mouth stories, social media posts and more - can serve as motivation for years to come.
Need help brainstorming activities, destinations and ideas for employee incentive programs? Click below to chat with our Event Specialists and create a customized solution for your company's immediate needs.
Your turn - Do you think experiences make better incentives than cash? What advantages and disadvantages have you noticed? Let us know in the comments below.