"People Move Businesses. Incentives Move People."
Did you know an estimated $27 billion is spent by North American businesses on travel incentives each year?
No matter your industry, size or budget, incredible once-in-a-lifetime trips and unique Experiences can be leveraged to motivate the people most important to your business; this includes potential clients, top customers, partners and more.
Today we'll look at the use of travel to incentivize the most valuable assets of any company: the employees. These are the people you rely on to make the sale, execute plans, and ensure financial stability.
A customized group incentive travel program can give your teams the competitive edge needed to hit higher goals than you thought possible.
In today's post, learn 3 reasons why incentive travel is incredibly effective at spurring employees toward ambitious goals, plus tips to consider when creating your incentive program.
1. Focus on relationships.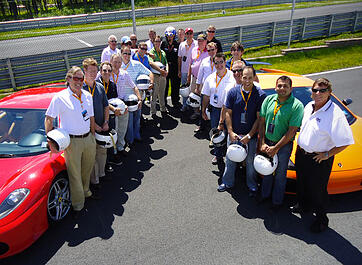 You already know cash is the most common form of incentivization. Feeling properly compensated is essential to boosting quality and satisfaction among employees, so there's little doubt programs like profit sharing, equity, bonuses, raises and more work like a charm to supercharge results.
But when it comes to fostering relationships, incentive travel can be just as effective and pay greater dividends in the long run. Here's what we mean.
Imagine laying out a rewards program for your employees that involves a grand prize trip to Napa Valley, a golf outing in Scottsdale, a thrilling driving experience in Vegas or red-hot U2 concert tickets.
The dollar value of the trip alone would certainly be high enough to motivate employees to reach for their goals. What's more, time spent together forming memories outside the office builds long-lasting relationships—the cornerstone of any sustainable business—much more effectively than a straight cash prize.
2. Offer once-in-a-lifetime, bucket-list Experiences.
Beyond the dollar value of an incredible prize, many of the most effective incentives (and thus our most requested packages) are bucket-list events to which the public doesn't normally have access.
Prizes to far-flung destinations, bucket-list sporting events and red-hot concert tickets are not only an extremely valuable prize but also not easily obtained: in a word, priceless.
When employees are faced with rising goals and tight deadlines, being able to envision a priceless Experience can be an incredibly persuasive reward.
3. Mix up long and short-term programs.
When it comes to determining a set length of time for your travel incentive program, research funded by the International Society for Performance Improvement indicates longer-term programs may be your best bet.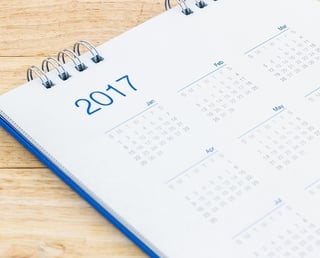 Their study revealed programs that ran for one year or more led to a performance increase of 44 percent—that's 47 percent higher than programs that lasted six months or less, and a whopping 120 percent higher than programs of a week or less.
That's not to say short-term programs (like a special summer or holiday campaign) don't have a place within your organization.
At Winspire Experience Agency, we have helped hundreds of companies create customized employee incentive travel programs that accommodate businesses of all sizes and goals. We take care of details like unique Experiences, private transportation and deluxe accommodations so you and your employees are free to focus on building relationships foundational to prolonged success.
---
We hope this post has provided you with concrete tips to reward and inspire your top performers, and show just how much their work matters to your business.
If you haven't already, click here to subscribe to the Winspire Experience Agency blog for more ways incentive travel can be used to motivate employees, including how to host team building retreats, weekend getaways, single-day trips and more.